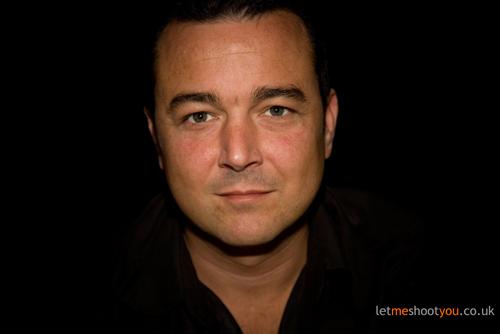 offline
PIN: 4502
Login or Regsiter to add Shaun to your Favourites
More Readers
Psychic Reader Profile: Shaun
Tarot and Psychometry
Hi I'm Shaun I can read Tarot and use Psychometry to help guide you through different aspects of your life, I communicate with spirit to relay messages to you.
What do you like most about giving readings to clients?
When I do readings the sense of satisfaction is second to none. Giving other people comfort and hope in their journey. I pass on relevant information from spirit and the universe to YOU. I feel blessed to be able to do it for you.
How would you say you are typical of your star sign?
I would say so ... other people say I am a typical Capricorn, Which makes me smile
When do you remember being first aware of your gift?
I suppose I have always been aware of my gift but it really came to show itself when I was in my early 30's. Other people told me that I had the gift but I didn't really understand it at first. Then I learned to develop and find my "Niche". Spirit communicates with me and I find that very comforting and it gives me a warm feeling inside. I did my first reading for a friend and I was astounded by the clarity of what I could see and I thank spirit and the universe for their messages and communication.
What is your most memorable experience with a client?
One of the most memorable readings I had with a client was the description I gave of an evening that they had shared with an ex-partner and I described the ex-partner and his clothes and the fact he was holding a microphone, She went to the cupboard and took out a photograph that was exactly as I had described in every detail. That spurred me on to develop my gift even further.
What other experiences or qualifications do you have that you feel compliment your work as a reader?
I have been doing readings for people across the globe for over 15 years using Psychometry and Tarot. Sometimes it doesn't make sense to me but it does to my client. I have a sensitive spirit and can empathise and feel other people's emotions
What is the most important thing for a person to consider when they decide to have a psychic reading?
The most important thing I try to hold on to is the client's wellbeing and make sure that they are happy with the information I am relaying
Reader Calendar
This reader has indicated they will be logging on for us at the following times:
How to
1) Choose the gifted Psychic you wish to speak to
2) Call 1-855-280-3238 and enter their 4 digit pin
3) Make your secure card payment
4) You will then be connected to your chosen Psychic
Pay by Credit/Debit Card
1-855-280-3238
When prompted, enter pin 4502
Credit/Debit cards: $40 for 20 mins, $80 for 40 mins & $120 for 60 min. T&C apply. Money back guarantee (see help pages). 18+. You must have the bill payers permission. Entertainment purposes. Service provided by RJ Media LLP. We may send free promotional messages. Customer services 1-855-773-3293