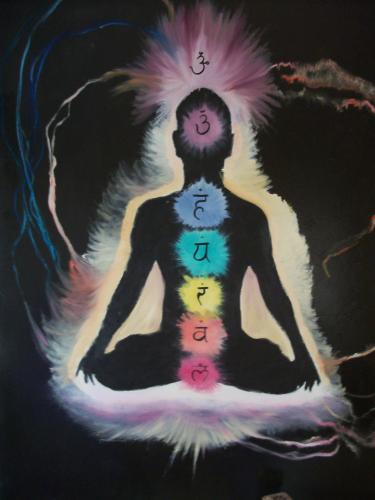 offline
PIN: 4776
Login or Regsiter to add Sam to your Favourites
More Readers
Psychic Reader Profile: Sam
Tarot, Runes, Intuition, Clairvoyance, Clair-sentience, Oracles, Crystal, Black Mirror
My name is Sam and I am a natural clairvoyant/psychic. I first became aware of the fact that I was using another sense at a very early age, in fact not long after a near death experience. I have read for people ever since, although I didn't actually read on a professional basis till I was in my twenties. I am a white witch and have used the skills I gained therein to help on a where needed basis. When I do readings/consultations my main aim it to get to the point as quickly as possible whilst giving options as to fixing problems as they arise. I use Tarot cards, Runes, Playing Cards, Crystal Ball, The Black Mirror and many other forms of divination from Oneiromancy (Dream Analysis) to Capnomancy (Divination by Incense Smoke)
What do you like most about giving readings to clients?
I love connecting to new people and being able to help them find/avoid potential problems as well as divine the best way to achieve desired goals I am a naturally helpful person and there is nothing I love more than when what is discussed proves to be uplifting and positive regarding the fixing of things.
How would you say you are typical of your star sign?
I am a Libra and according to my sign diplomatic to a fault but I can break this since when a spade needs to be called a spade... I do have a strong, inherent sense of justice and where injustice is the norm I will shift heaven and earth to fix it. I am naturally balanced and will use it to help find the middle path/ground.
When do you remember being first aware of your gift?
I had a near death experience at the age of three (drowning) and whilst I don't remember much the prophetic dreams started thereafter. I have researched and studied many systems of divination ever since and have become involved with many groups on the journey to further my knowledge. In truth, whilst I realised what I felt or saw was different, it was normal to me so I didn't even become really aware of its purpose till I was in my early twenties
What is your most memorable experience with a client?
Seriously there have been too many to say - every one being just as good as the last but if pushed I would say it is when, together, we get to the root of the client's problem(s) and thus find a way to fix them/break the cycle
What other experiences or qualifications do you have that you feel compliment your work as a reader?
I am a white witch and a healer. I use the knowledge I have gained for the betterment of others and along the way have studied/studied with some really interesting people whose knowledge has helped me to be a better person/psychic. Being psychic is something we all are and as there are no specific qualifications I would say a good dose of common sense, a desire to help and a non-judgemental /un-shockable personality are a bonus. I have read professionally for years, both on a telephone as well as face to face basis and whilst I don't claim to be a dedicated Medium, I do get messages and always pass them on as they come in
What is the most important thing for a person to consider when they decide to have a psychic reading?
There are a few things I could mention, although there are probably hundreds more, namely the connection you make with your chosen psychic. A bond tends to form when doing a reading and the stronger it becomes the more information tends to come out. Remember that this is coming from you and the link you have formed, although the means of presenting might differ i.e. Tarot, Mediumship etc. The biggest thing I would say though is "Do you need a reading?" since most people are looking for something it is always a good idea to have a framework or question in mind so that it can be answered. A general reading is all fine and well but if you have something specific that needs answering then have it in mind or even ask since this allows faster answers
How to
1) Choose the gifted Psychic you wish to speak to
2) Call 1-855-280-3238 and enter their 4 digit pin
3) Make your secure card payment
4) You will then be connected to your chosen Psychic
Pay by Credit/Debit Card
1-855-280-3238
When prompted, enter pin 4776
Credit/Debit cards: $40 for 20 mins, $80 for 40 mins & $120 for 60 min. T&C apply. Money back guarantee (see help pages). 18+. You must have the bill payers permission. Entertainment purposes. Service provided by RJ Media LLP. We may send free promotional messages. Customer services 1-855-773-3293